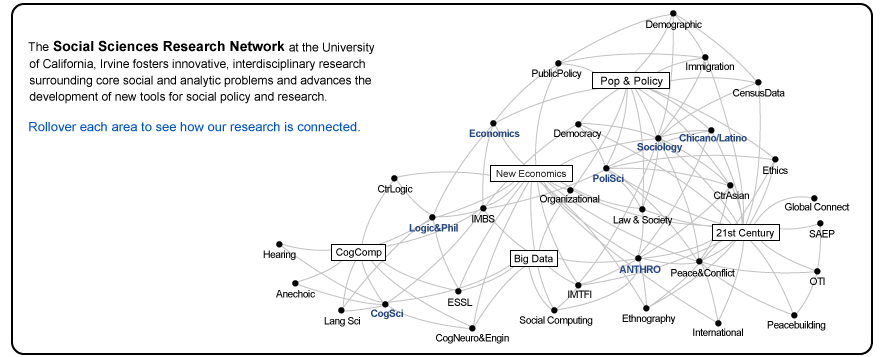 The Social Sciences Research Network at the University of California, Irvine fosters innovative, interdisciplinary research surrounding core social and analytic problems and advances the development of new tools for social policy and research.
Key focus areas include democracy, globalization, immigration, population, peace and conflict, organizations, cognition and perception, ethics, money and finance, mathematical behavioral science, ethnography and demography.
news
UCI cognitive scientists receive NSF grant to map the human decision-making process
LPS' Rubin awarded for outstanding scholarship on the heels of receiving her Ph.D.